FESTIVAL WEDDING PACKAGE
This post will give you information on our Festival Wedding Package. Are you looking for a Festival themed wedding? Perhaps you are you encountering difficulties with your budget? A Tipi or Marquee is expensive. We know because we do these too!!
Want some help with were to start or perhaps need to accommodate the needs & requests of other family members?? Is it all too time consuming and intimidating perhaps ??
We have years of experience in helping couples to get the day they have their heart set on.
Whats more traditional for Festival Weddings than a Historic building and its grounds?
This package has all of the elements that you are looking for – just add the live music (or stick with the DJ)
Included in this Festival Wedding package is
Exclusive use of our Hall & extensive grounds from c. 3pm (ceremony at c4-pm)
A Wedding Ceremony, should you want, it in either our beautiful paneled Ceremony room with chairs covers & bows or our woodland ceremony "Fairy Dell" with bunting & fairy lighting.
Red Carpet on arrival (weather permitting)
You can then enjoy the Hall and its lovely grounds for photography
We will serve a selection of specialty sausages in hot dog buns with relish and a welcome drink of either Bucks Fizz or Pimms (weather permitting) outdoors from our gazebos for you and your guests *
Your Evening guests should arrive at c.7pm.
At c.7.30/8pm all your guests can then enjoy a selection of foods from food stations (indoor & out). A supper of Traditional Pizza from wood fired ovens, a salad & fries bar, Chili or Curry with rice, a cake of cheese with biscuits & relishes
House DJ will be here to get the evening going
Reception room tables will be gowned in our table linen
Our table centres – wood slice & vintage bottles with posy flower & tea lights
The garden terrace is festooned with fairy lights, bunting, lanterns and tea lights
Staff with set out your décor on the day
Complimentary car parking over night
You can have the use of our wood slice cake stand & sword for the cake cutting
Our Wedding Coordinator will help you with your planning and act as Master of Ceremonies for your day so that you can relax and enjoy it to the full!
PRICES
This especially created Package is available on Selected dates – It starts at £5000 for up to 50 day & 100 night for 2020. Contact us for a quote for this on other dates in 2021 onwards
https://heskinhall.com/contact-us/
Extra guests price per head of £29 (Inc. Evening) and Evening Guests £19pp.
*You can add lots e.g. a glass of our House Sparkling wine for the Toast for £4.95pp or perhaps add bottles of beer to the free flowing Pimms /Bucks Fizz welcome drink for up to 50 people for would be £70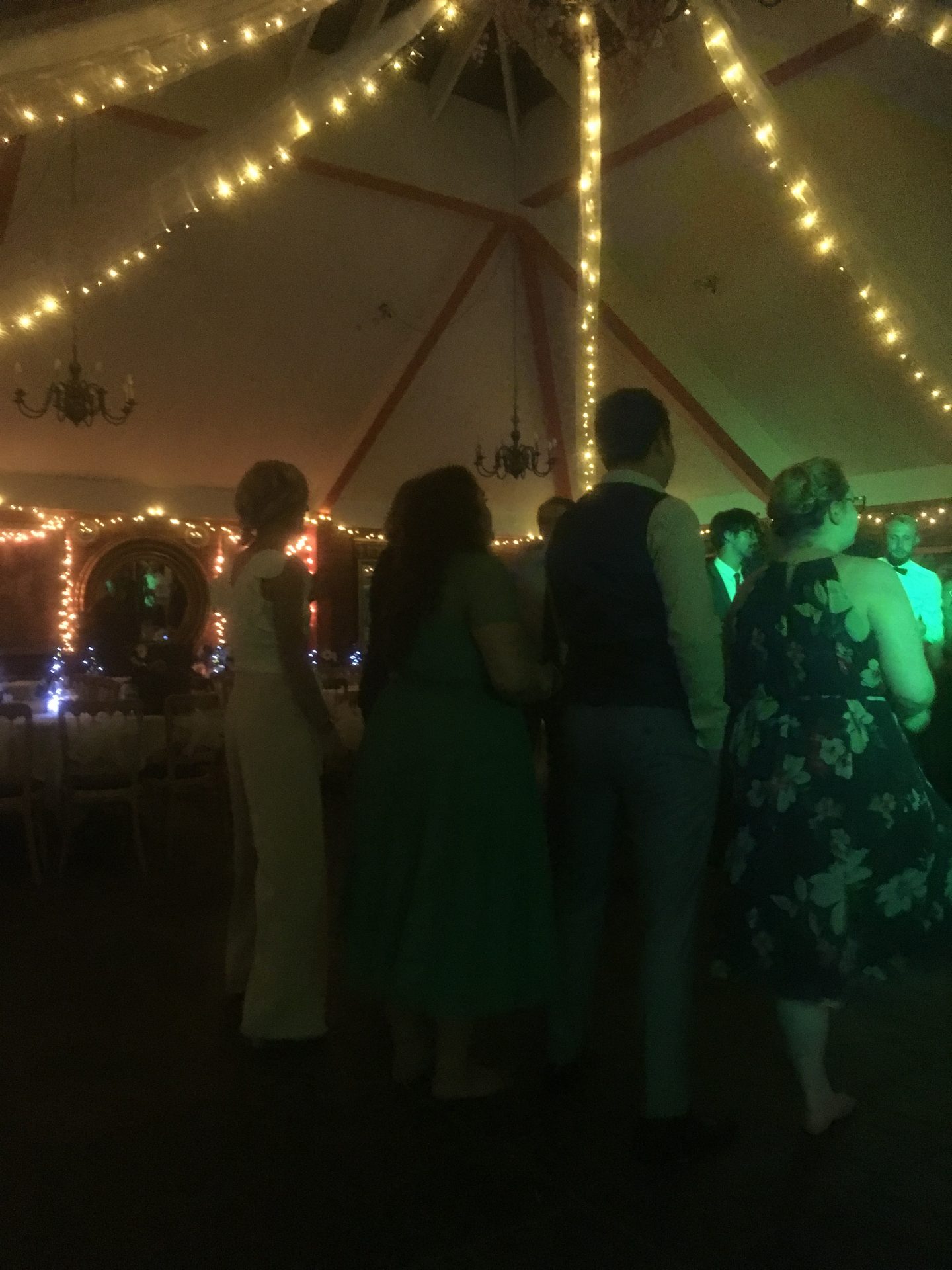 Still Want a Tipi Or Marquee ?
Contact us for details – to have your wedding on our lawns. This has lots of advantages – not just better car parking & facilities. You can enjoy a legal marriage in our Ceremony Room too!!