WOODLAND WEDDING LANCASHIRE
Looking for a Woodland Wedding Lancashire? You now have more options. We are happy to announce our new Woodland wedding area !
Set in our beautiful extensive woodland and named our "fairy dell" by some more poetic members of staff, we have put the finishing touches to this area.
Its a truly different place to hold your ceremony. A beautiful place for some  picturesque photo opportunities.  Our Fairy Dell setting at Heskin Hall is a great place for either. Better yet you do not have to trudge through a muddy field.  Granny and other family members can access this with ease.
Early spring brings daffodils, snow drops & finally bluebells bring joy to our "dell" adding a splash of colour to what is already a beautiful setting.  Large aged trees coated in ivy surround you. Areas of shade are broken by pools of light that drop through the canopy of leaves.
Allowing yourself to be surrounded by nature adds a special something to your Ceremony and your photography
So you can enjoy the best of both worlds. A venue for your Ceremony that is different and can reflect your personality and your reception in our beautiful Hall with all its added comfort for your guests
Our countryside is some of the best in the world. Why not enjoy it?
Add bunting or fairy lights for that extra personal touch.
You can then enjoy your reception in our beautiful Hall or we can hire a tipi or marquee and set it on one of our Spacious lawns. Just ask for information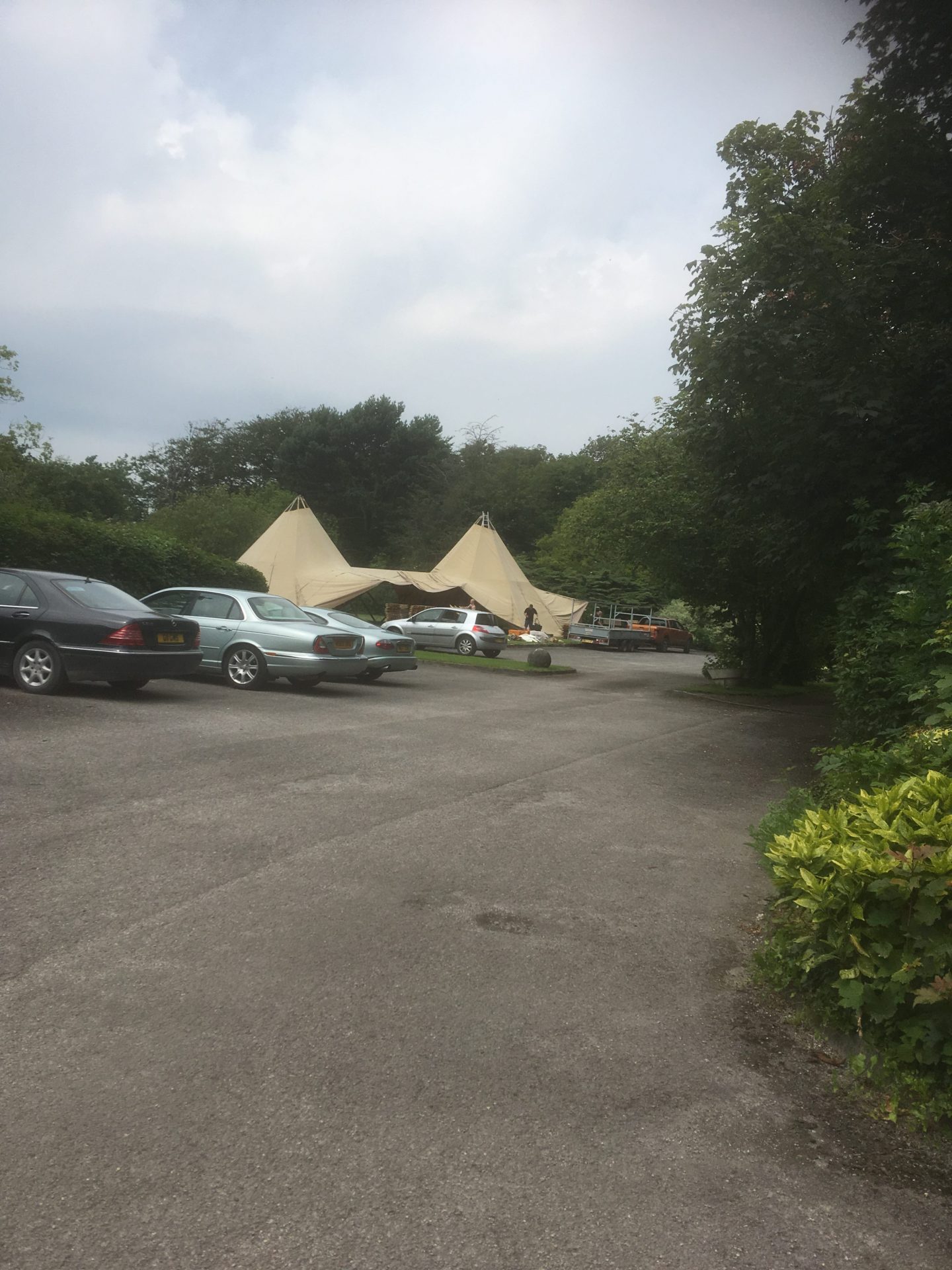 You never know there may even be a few fairies there !! Do you believe in fairies ?? We do …we do …we do…