Frequently asked Questions about Heskin Hall
To really learn about Heskin Hall we recommend a visit. We have tried to answer many frequently asked questions about Heskin Hall below.
What is there to know About Heskin Hall?
Heskin Hall is a Tudor Manor House nestled in rural Lancashire.  It's a unique mix of retail, events venue and historic building we have been open for more than 25 years.
What's at the Hall?
We have an Antiques centre open on a day to day basis.  You can see & buy Antiques, curios, vintage & upcycled items.  Yes we have been environmentally aware for years as we reuse & upcycle! Who knew we would be trendy??
Do you have a place to eat/drink? 
Yes – you can relax in our CAFE AT THE MANOR with tea, coffee , a  full meal or a snack.
On fine days take time out on our garden terrace/beer garden  in the sunshine overlooking our lovely gardens. Perhaps with a drink from our licensed bar.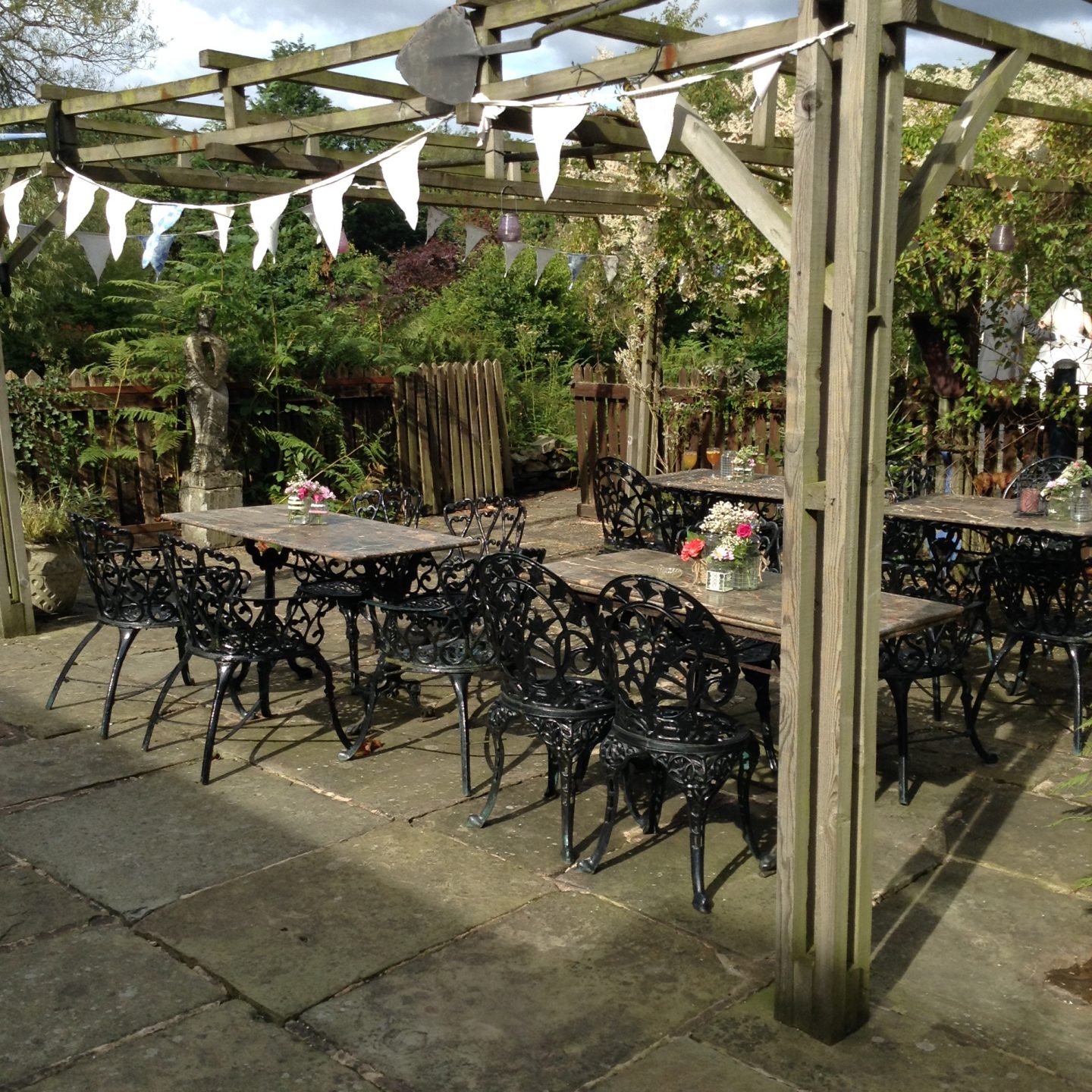 Do you charge admission?
***CURRENTLY WAIVED *****Yes we do. Its only £1 for adults. It helps with the upkeep of the fabulous place. If you care about history & our environment then we are sure you will not agree how important this place is.
Some events & fairs are free – look at the Events or Whats On page
Can you hire Heskin Hall for events , Parties etc…??
Definitely! If you are looking for a venue for a party, Wedding, christening party or funeral tea you could look a long way to find better .
School Prom ? Can it get more fabulous than to make a grand entrance , dressed up and enjoy a night at Heskin Hall ? https://heskinhall.com/wp-admin/post.php?post=2258&action=edit
We have facilities for business Conferences, Meetings & Events – Want to Get the Team Together ? Hold staff meeting or Team Building day? We have lots of options for all sorts of budgets
https://heskinhall.com/category/team-building/
And dont forget CHRISTMAS PARTIES – follow the link https://heskinhall.com/christmas-lunch-or-party-1533-2/
Can I get a stall at Heskin Hall ?
Yes – if you a trader or want to start a business we offer a lot of support with years of experience. Contact us for information
What is the History of the Hall ?
For a brief history of the Hall please take a look at the History page.
https://heskinhall.com/history
What else do you have going on at the Hall ?
Check out our Whats On page to see public events throughout the year – Craft Fairs, Fundays, SteamPunk & other Fairs (follow the link)
https://heskinhall.com/whats-on-at-heskin-hall/
Opening Times ?
We are normally open ( Weddings & events permitting) 11-4pm THURSDAY FRIDAY SATURDAY &SUNDAY – CONTACT VIA EMAIL OR PHONE PLEASE
Upcoming closure for private events – TBH for 2023
THIS CORONATION WEEKEND – PLEASE NOTE we are closed on Saturday. Open Sunday with a car rally & some 1940s reenactors who take over on Monday 8th VE Day with Live entertainment!
Please note we do host various events throughout the year (mostly on Saturdays) so do ring to check if you are coming from a distance.
CHRISTMAS PARTIES & events time – see our post about parties, afternoon teas & lunches with a festive theme & our Whats on page for Christmas Fairs
For details of our Wedding or other services please look at other pages – Our wedding page link
https://heskinhall.com/weddings/
From this page you can use a download link for our current wedding brochure